Cast Iron Cold Start Boilers
Biasi B-10 Boiler System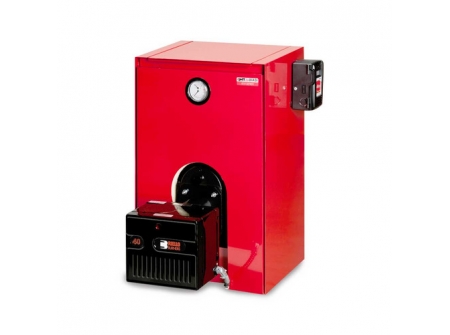 The B-10 boiler systems have been heating residential and commercial buildings throughout the world for years. It has proven its fuel efficiency and durability in countries where fuel can cost up to four times as much as in Canada. The same fuel saving technology is now available here in North America. With the three pass boiler design and low water content, heat is quickly supplied for your heating zones and hot water needs. Combined with an outdoor reset control, you can achieve a fuel savings of up to 40% over conventional single pass boilers. The B-10 boiler system is the cost-competitive heat and hot water system of choice.
B10 4-Section, 5-Section, & 6-Section Oil Boilers
Chimney or Direct Vented
From 110,000 to 153,000 BTU
Riello F3 or F5 Burner
Priced from $3,025.00
Prices subject to change without notice.